If you do not have a well experienced digital marketing team in place already, figuring out the management of your online marketing strategy can be a rather daunting task. Not only do you have to consider the most cost effective way to do this, but you also need to maximize efficiency without losing on valuable time. At some point you will have to think about either hiring a digital agency or about hiring individual marketers for your own in-house team. Of course no two digital agencies are going to be the same, but there are a few advantages of hiring an agency that you should consider when you think about whether or not you should outsource your inbound marketing.
Save Some Moolah
A number of websites and studies have shown that a job in marketing is one of the best paying jobs in the country. Why do you think that is? This is simply because assembling an experienced in-house team will cost some serious money, whereas with a digital agency, you can have a full-fledged team of experts (keyword being expert) for almost the same price or even less.
Expertise
The best marketing campaigns are conceived and executed by a team of specialists rather than one single person. That being said, it is a fact that effective marketing requires knowledge about a number of topics. With a digital agency as a partner, you can get access to expert social media professionals, content writers, web designers, SEO professionals, and much more. Hiring an in-house marketer that can do all of these is a rather hard feat to accomplish. Not to mention, a digital agency will always be up to date on the latest innovations, and can make sure that your campaigns always fully leverage their capabilities.
Consistency
We could probably just leave this point at "starting an in-house marketing program from the beginning is pretty hard", but let's take it a step further and say that your employees always have other projects (core projects). How are they supposed to work on a campaign as well as their projects at once? Digital marketing agencies however, work full time on marketing. So, they would have no difficulty in focusing fully on your campaigns.
They Know What They Are Doing
Looking back a few points, it all comes back to the expertise. The digital agency knows what questions to ask, and what the focus should be. They are integrating a new channel into their organization. They have refined the process that is required to succeed and will make sure that everything is covered.
Tech-Savvy
No we do not mean that a digital agency knows how to use the net (they do know how to use the internet, please don't worry). What we mean by this are the large number of marketing tools that are available to increase efficiency, productivity, and performance. But of course, these cost money, and can be cost prohibitive, especially for small and medium sized companies. Digital marketing agencies, however, already have these digital tools in place; they know how to use them; and how to get the best value from them.
Even Strategies Can be Broken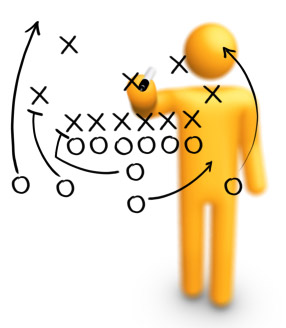 Successful businesses can have broken strategies; it's more common that you would think. When you need to take your business to the next level, a qualified set of eyes can help with the strategy and execution, and this could make a huge difference to your company.
Sometimes Just a New Perspective
It is very easy to do the same thing over and over again when you are working from the inside. You might be stuck on the same idea, or you could be uncomfortable about suggesting something new. A digital agency however, will look at your strategies from the consumer's perspective and can help you assess and create newer ideas to move forward.
Experience
Yes, we have mentioned expertise, but experience is a slightly different advantage. This is probably the most important reason to hire an agency for your digital marketing. If you hire someone new, you need to invest time and money in training them, whereas digital agencies are just poised to jump right in. They do this every day, they know where to begin and they know how to succeed.
So if you have looked through your sheets and have studied your strategies and are ready to get your digital marketing started, you could of course do it yourself, or you could avail all the above advantages by choosing a digital marketing agency as a partner and letting them do the work (just the marketing work, they won't balance your accounts for you).
Share Your Thoughts
comments