Be it the economy, career options, educational establishments or the country on a whole, India is growing and the digital market is one of the significant aspects of its many-fold growth. From being a land of mysticism and snake charmers to launching a Government campaign for connecting rural areas with high speed internet, India surely has come a long way.
Where the citizens were previously anonymous to the technological advancements, they now are on the web with full identity and are using the internet to target audiences for their business. A huge population of the country uses digital media for not just information but also entertainment.
The focus is no more on connecting people but creating business ecosystems using the best of digital tools. On investigating the recent market trends and strategies, it was discovered that it is not just the focus that's changing, but the tools are transitioning too.
Let's take a look at which tool is leading in the Indian digital market and what brought it to the top:
Social media: a cool tool or what?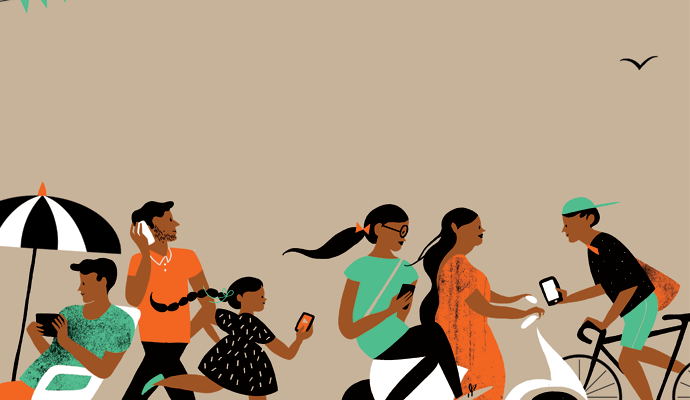 Social media is no more an entertainment option to the people but an active business tool, as is evident through the multitude of ad posts that get sponsored on social media. What's new though? It is not just established brands but new and small businesses too that are making use of social media to drive their consumers' reach and engagement.
Enterprises are using social media to reach out to and influence the audience both emotionally and functionally.
A research carried out by Octane Research in 2016 on marketing professionals in India revealed that around 66% of respondents regarded social media marketing, to be their leading digital marketing activity.
What's changed?
The biggest change that is quite evident with respect to social media is that it is growing more brands focused. An increase in the budget allocated to social media marketing by the brands has also been marked. As mentioned in a report by EY, about 44% brands have increased their digital marketing budget by more than 20% while around 24% brands have spent 16% or more of theirs on social media.
The role of popular social media tools like Facebook and Twitter has gone beyond hastags. To allow advertising agencies to use its platform, where Facebook introduced a certification program called Blueprint, Twitter brought out its micro-blogging platform, Twitter for Business.
One of the reasons behind an increase in the social media marketing is experimentation for the determination of what pushes campaigns in the best way.
Social media, being one platform that has potential clients regularly on it, allows brands with a lot of opportunities to connect with them. Besides social media platforms are very creative, and encourage the introduction of innovative campaigns. Since tools like Twitter and Facebook witness more people engaging with video content, they are used in ways that promote brand awareness, app downloads and push engagement.
Share Your Thoughts
comments