** meme (pronounced "meem") **
These small little pictorial gags have been flashing all over social media channels, and is something that engages almost everyone. These comical and quirky digital depictions have the power to capture the fleeting attention of millions.
Whether an individual intends to use them as a marketing tool, or just for the lulz, meme-makers build them with the sole purpose of having it go viral throughout the ubiquitous and pervasive channels of social media. So what really makes them go viral? Let's discuss in detail:
Mass Appeal
The world was shook when Donald Trump was elected as the President, and mind you, not just the United States of America but the entire world! Now that's a large group of people to have as your target audience. This caused a remarkable amount of outburst of viral images. There you go and strike the mass appeal!
Versatility
Most of the memes merely work on the variation of themes. For example, one popular meme is 'Success Kid', a picture of a child pumping his fist. This particular picture can be captioned with number of unexpected examples of success which people can relate to on a usual basis. Such memes are versatile and can be used in a lot of different and humorous ways. So, versatility should be accounted for!
Relatable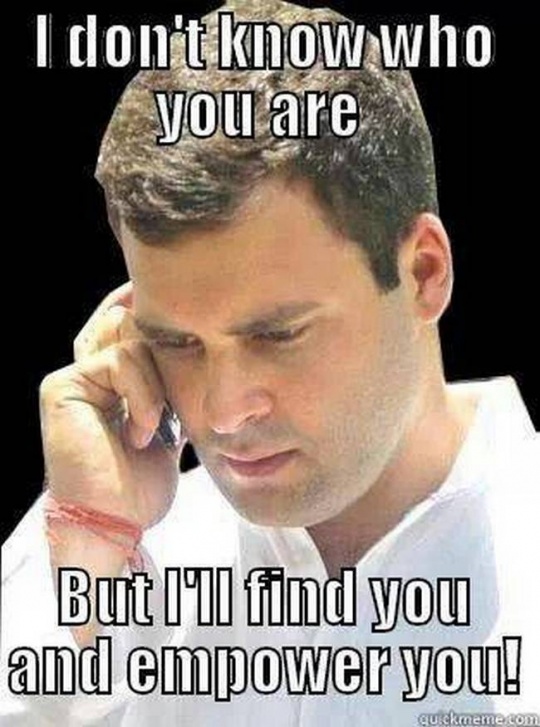 Memes are often based on current events so that the audience is familiar with the concept and can connect better to it. A meme is most likely to go viral when a current event is popular among a wide range of people. This is because one needs to be completely acquainted by the concept in order to understand the pun in the meme.
Humor
Here's a meme that an entire nation can relate to!
Memes are mostly sarcastic or humorous in tone. If you study some of the most successful memes, you will get to know that all of them use a comical way of conveying their message. This is because they have a lot of scope of going viral.
Social Sphere
A meme that is capable of going viral also needs open and popular platforms for circulation. If a meme deserves to get all the attention it should certainly get it! And the social media sites like Facebook, Twitter, Pinterest, and Tumblr are best to make them go viral. Though there are umpteen number of social media platforms to let you choose your way!
Now that we know that creating memes is not as easy as it looks,
Here's…
Share Your Thoughts
comments