Consumers have quickly adopted the emerging technology of Smart Speakers & Home Assistant devices such as the Google Home and Amazon Echo. It is projected that over 30 million devices will make their way into homes across the world by the end of 2017. These devices paired with voice recognition in mobile phones and other smart technologies have made a noticeable impact in Digital Marketing.
The world's biggest tech players have pioneered new smartphone technology that lets users control phone and access products, apps and services without a keyword. Here are the four new voice search developments that will impact Digital Marketing.
Google Home: A voice enabled wireless speaker that hopes to capitalize on the success of Amazon Echo, responds to complex commands so user can control devices without lifting a finger. The smart speaker uses Google Assistant, Google's intelligent personal representative to create a two way conversation with the human speaker.
Siri: It has been one of iPhone's biggest selling points in recent years and receives more than a billion voice based requests every week. Now, Apple plans to launch Siri on its Mac computers, bringing their voice based search software to a desktop audience. This change means potentially more exposure for Bing, Yelp and other partners that Siri taps into.
Cortana: One-third of all Cortana queries come from voice. We cannot measure which queries coming into a search engine are coming from text input and which are coming from voice input. But we can measure what queries via Cortana are happening from text and which from voice — because Cortana is part of the Windows 10 operating system.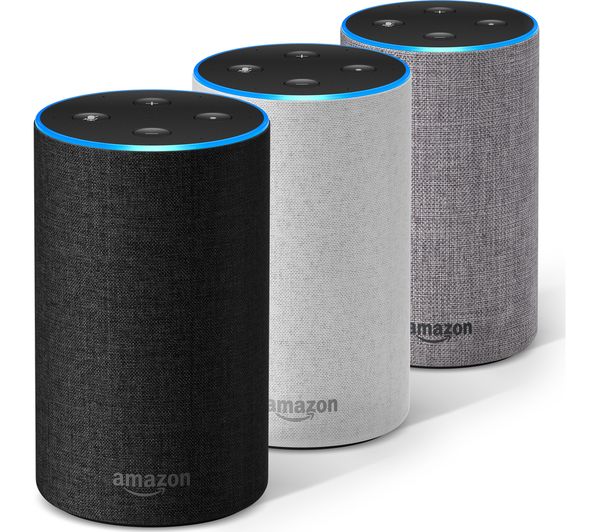 Echo: Amazon Echo sales are on the rise. Amazon number reflects a year over year growth rate of about 150 percent. Amazon has over 300 Million users. If the Echo gets same adoption rates similar to the Kindle that could translate into total sales of approximately 168 Million units. People can use Echo to shop on Amazon especially for quick buy products such as FMCG, Books etc.
How Voice search is used
61% of users state the primary reason they use voice search is the utility of it when their vision or hands are occupied. A substantial number, 36%, said they primarily use voice commands in the car, 43% stated their primary use was at home. Hound, a voice search app, brought forth four categories – Personal Assistant (27%), Fun and Entertainment (21%), General Information (30%) and Local Information (22%).
Optimize Websites for Voice Search
As more consumers use voice based software, marketers are gaining deeper insights into how people are engaging with this technology. They can fine-tune marketing campaigns and advertise products/services to customers based on their locations or interests, thereby increasing brand visibility and improving conversion rates. Going forward, digital campaigns in Adwords, Bing, Yandex, AMS etc. may reflect voice search patterns and queries.
Implications of voice search for marketers
In my opinion, there are few strategic impacts of the growth of voice search, both on Mobile and from in-home devices.
How are my consumers finding my brand?
Create more localized content. If 'where', 'when' and 'near me' queries continue their growth, there is an opportunity to dominate these queries with both paid and organic rankings.

Check data from Search Term Reports and understand types of Questions consumers are asking.

Create more query-driven content to rank high in Answer boxes.

What ad copy and landing pages are being used for such search?

Is my location data current and accurate?

Do I have proper location extensions and product inventory available?
How Voice search is different from Text?
Query length

Question words

Stronger intent

Impact on local search

Speedy answers and quick action
Future Developments
It's hard to anticipate what strategies might work best until voice search matures further. Others are also working on their versions of the technology with Facebook developing a personal assistant called "M". Other platforms like Twitter and LinkedIn may also adopt this technology.
Share Your Thoughts
comments