There cannot be any doubt about the fact that digital marketing is the in-thing today. No matter what someone's business is, no matter what their USP is, everyone needs visibility on the digital platforms these days. Let's face it, today is a day of the technologically advanced. True enough, digital marketing has a number of advantages that place it above traditional marketing. Anyway, when your target audience is busy surfing the net, that is where you have to be too, it's as simple as that.
As easy as people might make digital marketing sound, it goes much deeper than simply posting images and links on social platforms. There's big data, there are analytics and there is targeting, digital marketing too, like any other field, requires a basic skill set if one is to become a success in this field.
Even if you don't know what 'big data' is, you must have at least heard about it. In the simplest of explanations – it's data and the quantity is 'big'. Big data has become a major factor in the digital marketing world. But it's not all about the data; it's rather about what you do with it. Answer – you analyze it. The smart digital marketer either needs to have some really good analytical skills, or he needs to hire someone who does. Big data has all the information you need; you just need to know how to get at it.
This has got to be one of the most obvious of skills. Being social media savvy to be a good digital marketer, thank you Captain Obvious; but it isn't just about knowing how to use the various platforms, it's about knowing about all the platforms and being able to judge which platform will serve you the best. After all, understanding is the first step towards proper utilization.
Virality is an interesting concept, and very much in demand. But virality doesn't happen just because you thought of a great idea. It completely depends on the shareability of the content you develop. You need to know what works where and then mould your content accordingly.
You are a digital marketer and that does not mean that you will be taking care of every single thing yourself. However, a basic technical knowledge never hurts. The team will include diverse members, from writers to designers, and if you have knowledge of these skills, you will find it easier to communicate with your employees.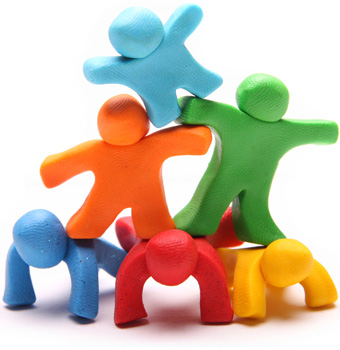 We just mentioned how a digital marketing team has a lot of different people and truth of the matter is that each and every department needs to work together to ensure that tasks are done. It's all about a team effort and so you need to make sure that the team works well together.
You need to be on top of whatever is happening. People do not watch the news so much today, as they check their social media accounts for their daily dose of news. A good knowledge about breaking news, pop culture and new trends, is not misplaced in the world of digital marketing.
You will deal with a lot of people, internally as well as externally. This includes your own team, new clients you need to pitch to, and difficult clients that refuse to see your point of view. For all these you need to have impeccable soft skills such as communication, diplomacy, friendliness, flexibility, etc.
Well, whoever thought that digital marketing was all about posting ads and links can now stand corrected! Digital marketing is no child's play after all.
Share Your Thoughts
comments