There has been a sharp growth in the number of mobile internet users in the country, which has been taken up as an opportunity by marketers to reach across to their audiences. Facebook with more than 100 million monthly active users in India is leading the social media scene, while other social networks are close and are also contributing to the way Indians choose to express themselves. More than just expressing, social media is now more about communicating and engaging with brands. Today, the numerous brands in the market keep innovating their Media campaigns to achieve relevance, visibility and sales in response to the ever evolving audience behaviors.
From the FMCG sector to e-commerce to banking and insurance, all kinds of brands have risen to this new challenge of consumer involvement and entertainment through their digital consumption behavior that is changing rapidly. The first quarter of 2015, marked with the ICC Cricket World Cup, has seen interesting use of this space that connects better with every customer segment throughout the country. Here, we have the top most successful digital campaigns that were able to capture eyeballs and almost took the social space by storm in 2015:
1) Look Up by Housing.com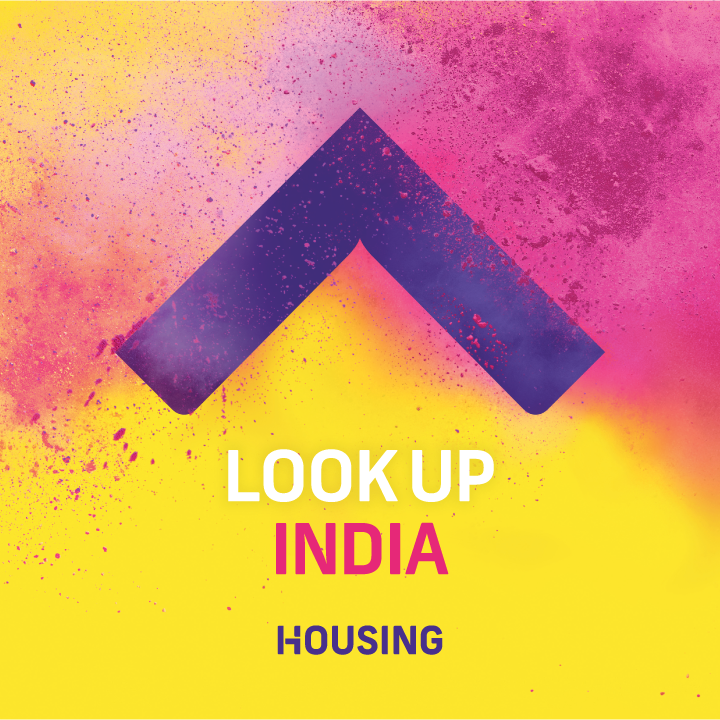 The brand began the year on a 'new and improved' packaging, I mean, note. Their new futuristic logo changed the brand identity. It was heard that they spent around 120 Crores on creatives and online – offline campaigns. Fortunately, the tag 'Look Up' and their costly campaign turned out quite well, quickly catching the interest of its audience. The whole campaign was done in energetic and vibrant color palettes with a 'new mission' of personifying Housing as a cheerful and positive brand. The Holi themed ideas with color powder designs and photographs too worked really well.
Instagrammers were specially intrigued by the ninety degree 'Look Up' approach and it soon transformed into a much talked about #lookupmoments campaign where people started posting photographs of the symbol wherever they spotted it. This gave the brand a new position and placed it as one of the top brands in Instagram. They also made use of simple creatives and humanized hashtags on Twitter and Facebook, and tracked conversations to attract users to its online platforms.
Following the campaign, the brand now enjoys a whopping 659 k likes in their Facebook page; 19.6 k followers in Twitter and 3,586 in Instagram.
2) Chumbak's Bobby Missing
Whether it is a product launch, a contests or even customer queries, Facebook is the center of all Chumbak's marketing and promotional efforts. With 3,00,000 – 5,00,000 monthly unique visitors to the website, Chumbak is one of the most loveable brands on the online space. A humble beginning in 2010 starting with just fridge magnets, today Chumbak's story is an exemplifier counted among the best of Facebook success stories.
As always, Chumbak's last campaign in 2015 involved its audiences using a brand connect. To promote and create a buzz around the opening of its Delhi store, Chumbak used a character named Bobby, from its popular Bobble Heads. The thoughtful campaign used #bobbymissing constantly on all updates carrying candid images announcing the spotting of the 'missing Bobby' in various events and cities that were trending at that moment. This technique won them a good amount of attraction. The campaign finally ended with Bobby deciding to make Delhi its home and thus introducing their Delhi store.
Chumbak in a short span has bagged exceptionally large number of fans with 70.5 k Instagram followers; 482 k Facebook likes and 5,256 Twitter followers.
3) #MadnessForSure by Taxi for Sure

The Bangalore based Radio Taxi and Cab service recently gained popularity for acquiring the close competitor Ola Cabs for $200 million. The #MadnessForSure last year created a new brand image with their humorous and educative online campaigns.
Taxi For Sure's #MadnessForSure was one witty digital campaign that reached across to its audiences effectively, creating hype around the brand. The campaign, on its social media pages, showcased a series of quirky and humorous videos featuring the famous RJ and comedian, Danish Sait as 'Constable Chowriappah.' All these videos involved an educational message to netizens on safe commuting that worked wonders for the brand, gaining the campaign a total engagement of 1.41 lakhs (statistics according to the company's revelation). They also made use of minimal Posters based on the daily happenings in the country, introduced by a line, "Here's How India experience #MadnessForSure" on all the published posters.
4) HDFC Life's #StandUpOnTwitter
HDFC Life is regularly seen running campaigns and innovative drives on the social media. The most followed Life Insurance Company on Twitter, HDFC Life once again managed to grab tons of eyeballs with its #StandUpOnTwitter campaign, especially from the youth.
Banking is generally considered to be a boring topic, but it was only until HDFC Life brought this campaign on board on Twitter. The company hosted a stand-up comedy campaign introducing a trio of stand-up comedians playing around the theme, '#Little2Adjust'. The company put in insanely huge investments to gain the brand good traction. The whole of social media turned into their favor not only giving the brand visibility but making the hashtag '#StandUpOnTwitter' among the top ten trends in India. Several fun contests and witty teaser videos followed as a part of the campaign stratergy, creating a good buzz online.
5) Snapdeal Dil Ki Deal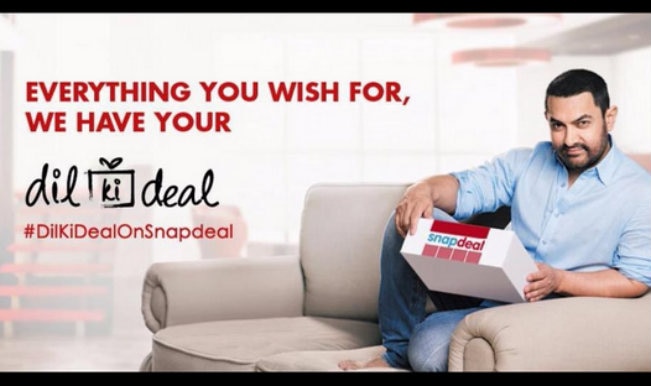 Snapdeal's strategy has always been to reach across to its Indian consumers with a sweet dose of emotional messages. From #GoodDeedWithSnapdeal to its ongoing #DilKiDealOnSnapdeal, Snapdeal's intriguing campaigns have almost always succeeded in striking the right chord among its target customers. The recent campaign highlighted how deals on Snapdeal are an expression of love for their dear ones and not just online transactions. For this latest campaign Snapdeal roped in the Bollywood star, Amir Khan that proved to be icing on the cake for the brand. Internet penetration has been growing quickly in the country and the brand has been active in choosing the best face to promote online all across India. A number of videos under the campaign with Amir Khan as a spectator and also portraying a consumer himself, went viral on various social platforms. It also launched a series of curiosity invoking posts in addition to emotional visuals which received good stimulus.
Snapdeal now enjoy over 3.9 k followers on Facebook, 272 k subscribers on twitter and 54.3 k on Instagram which shows their success in enticing their customers with their innovative campaigns.
Share Your Thoughts
comments