Today is a time when advertising has shifted from being a gamble to a science. We have all analyzed the causes and the effects, the numbers and the statistics and brought it to the status of a procedure. Under able direction, advertising can be considered as one of the safest ventures with very little risks. This present situation of advertising can be owed to a number of large advertising agencies. These agencies handle hundreds of clients every day and they have managed to compare and test a number of plans and ideas. The results have been tracked and no lessons have perceptibly been missed.
It may only be my opinion, but in the race to punch out numbers and to complete targets, we have forgotten to revel in the pure joy and enigma of figuring out successful campaigns. Yes, strategy is an important part of the whole advertising business, but as someone once told me – "even having no strategy is a strategy". Can a focus group really help you glean the minds of your target audience? And for that matter, who even is your target audience? The analytics, the apps, the optimizations have all taken over what was once a game of pure chance. Even the best of campaigns may fail to stir your audience, while they may go completely crazy over an ad you cobbled together with a 10 o' clock hangover.
If you are waiting for some facts and stats then you would wait in vain for this is a blog for an opinion; a blog that invites your own.
If you ask me (and not a lot of people seem to be actually asking me), advertising is an art as much as it is a science. The science is what gives the ads a purpose, while the art is what breathes life into the purpose.
As much as one might wish, you can never make it big in the field if you tend to restrain your creative juices.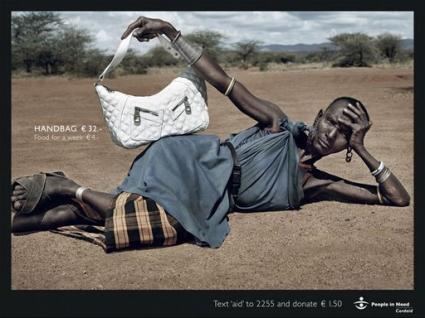 "Advertising is fundamentally persuasion and persuasion happens to be not a science, but an art." – William Bernbach Click To Tweet
A famous man and a famous quote, but can it also account for the newest innovations? The encroachment of digital into advertising? Probably not completely, but the fundamentals remain the same. The job is still about persuasion. Today, agencies can craft different strategies that use mathematic modeling and generate more sales. There is a more sophisticated understanding of how the message reaches the consumers and how they can improve the market performance. Some may argue that advertising has gone directly over to science and there is not much art left. But that is not exactly true. Even if you are able to control who you reach and when you reach them in terms of your message, the audience still needs to be hooked to what they see. Only the most interesting of campaigns can motivate the consumer of today to click through and add to a company's revenue. Art cannot disappear from advertising.
So fear not it seems! For an opinion as it may be, art seems far from dead in today's advertising.
Share Your Thoughts
comments