Remember when your teacher used to ask you to write about what you would do if you became president or if you could fly? The main purpose behind these was to check your sentence framing and grammar; but it was also a good break from the day to day work, where we could let our imagination dictate our work.
Let me get candid and tell you frankly that being a writer is not much like how you would think it would be. There are the fun pieces where you are given some creative freedom and you can get imaginative, but a lot of people who work for clients realize that the work gets routine pretty soon. These pieces that we write that allow us freedom are the pieces we wait to get assigned, for a break from the everyday. These days, writing has become so much about keywords and correct grammar that we have almost forgotten what it felt like to be creative. Don't get me wrong; you will never find me advocating for bad grammar, but if good grammar is your only forte, you have reached the level of a mechanic. You can fix my text like a mechanic can fix my car. But a mechanic is not someone who will design a new car, build one from scratch, or even think about improving on what is there.
This is a very real situation for even college courses today. There is debating the critiques and preconceived interpretations spread all over the language courses. But before proceeding, let's ask ourselves one simple question – are we here to add to the pantheon that is human endeavor or are we here to dissect a dead man's word?
So what do we do? Do we wait day after day for a piece of writing that is not technical but asks for the expression of our thought? There is absolutely nothing wrong with the keyword requiring, technical content pieces, but we as writers also need our dosage of fun.
Here's what you should do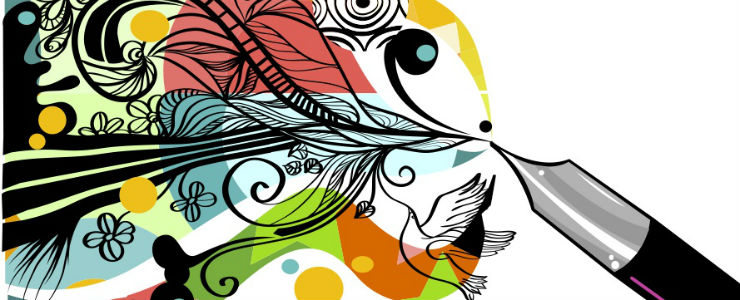 Do you write for a living or do you live for writing? Whatever you have to do at your workplace in terms of writing, it doesn't take away all your time. If you have to be all professional in writing a Press Release, nothing is stopping you from going candid on a personal blog. It doesn't even have to be a blog. Just write. Write it in a diary, or keep a notebook handy, scribble, compose, write for yourself, write for your eyes only, but just write.
The internet needs all kinds of content, but don't let rankings and keywords shackle your soul. Do your duty at work and then have your fun. Never stop writing; you need to keep your creative streak alive, write complete rubbish if you want, but write. Write what you'd do if you were president or if you could fly! Write about your waxing appointment; write about the witch that lives next door. Keep writing and create new worlds wherever you go.
Share Your Thoughts
comments