Are you having tough time managing your content marketing and attracting clients with it has become a thing of the past? Don't worry, we all have gone through this roadblock in content marketing. Majority of the businesses suffer because they don't know how to attract clients through their content marketing.
Updating fresh and quality content, attracting visitors and engaging customers, becomes a challenge for most of us. Startups, well-established firms and even the Fortune 500 companies struggle to keep their content compelling and unique. This content marketing challenge can be overcome with content marketing hacks that are quick, simple and easy to consume:
Hack No.1: #Write Impressive Headlines
Headlines are the most important part, they create an impression of the content in the mind of the reader. Write interestingly amazing headlines and you will always drive results. If you mess it up, you lose. Don't over think and don't give all the information away in your post headline.
Hack No.2: #Tell A Story
Any content that covers basic information that's available all over the web is never going to get you there. Dull and boring never attracts anyone. Even exhaustive information doesn't have many buyers. Instead, cover it all up in a story, which people find engaging and can relate to. With this hack you are more likely to capture customers and remember we all love stories, don't we?
Hack No.3: #Share Your Content Well
'The more the merrier', yeah that goes with content as well! Sharing your content across social media channels will help you get more audience and prospective customers. But readers are lazy, they aren't going to that extra step. You must be having share buttons with your post but do you have them within your post itself? It is a better way to make your content more sharable.
Hack No.4: #SEO Keywords for Targeting
Although SEO is no more hogging the content limelight, it still caters to driving traffic to your post. One of the big benefits of SEO keywords is that it is what exactly your audience wants and is searching for.
Hack No.5: #Guest Blogging
Guest blogging is an interesting way to build trust and awareness for your brand. It refers to the practice of posting content on other bloggers' blogs. It is a powerful method to establish your credibility in your niche which helps in better promotion and networking.
Hack No.6: #Infographics
While creating infographics, stick to the utility and value that it holds for your target audience. Research and consider the needs of your target audience to create an infographic that will have real value in it.
Hack No.7: #Create Custom Images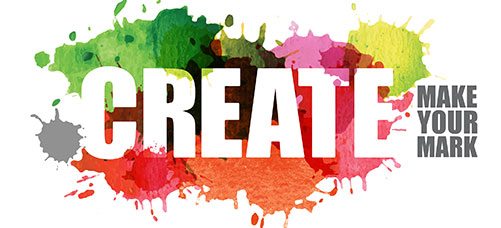 Visuals are a major part of content. Consider a 1000 word long content piece having just text and no images! Would you consider reading that? Visuals tend to break the monotony and leave a long lasting impact on the reader's mind. But, you shouldn't just publish stock images. Readers might have seen these images hundreds of times on other posts. Therefore, creating custom images helps and attracts more audience.
Content marketing is all about experimenting and getting it right. You will need to make sure that you are checking your analytics and evaluating your content strategy well.
Share Your Thoughts
comments