There are two types of people in the advertising world. We can argue about it, we can point fingers, we can start a fight. But nothing is going to change the blatant truth that is held in this simple sentence. There are people who are happy where they are, they are the cogs of a well-oiled machine and they are the people who are happy with what they are told to do. But then, there are the crazy ones. The ones who will never rest and they just want to do something so completely new. The first type are content with following the trodden paths and to follow the tried and tested methods, while the second type want to tear down the trodden path and set fire to it (slight exaggeration).
"So, how is that related to must reads?" you ask. "It is pretty much not", I reply. So why talk about it? That's because I wanted to try the age old method of several TV shows that asks you to get off the trodden path and show a clip in the beginning that has no bearing on the rest of the episode whatsoever.
What did I accomplish? Nothing per se, but I got this blog started and that's an accomplishment too right now, while giving you some food for thought.
Getting on to why we are actually here, the most uninspired must-have sort of list I could come up with. BUT, this list, if you choose to follow it, will do wonders for your advertising skills, therefore it is not as uninspired as one might fear.
I am here to do good (my grammar check says I should use "well" instead of good", sometimes grammar just doesn't understand)! So without further ado, here's a list of the books that are rather amazing for advertisers (present and future).
Ogilvy on Advertising – David Ogilvy
Some people believe that if you haven't read this book and are advertising, you are a con (do not blame me, it's what people say). David Ogilvy (**bats eyes**) is an advertising legend, and even though this book is decades old, the principles he shares are still relevant.
Hey Whipple, Squeeze This – Luke Sullivan
Advertising books are great in theory, but not so much of a fun read. But that is so not the case with this one. If the eccentric name does not cue you in, just blindly trust us. It has so much information that everyone should know. Treat it like a step-by-step guide. Seriously.
Truth, Lies & Advertising: The Art of Account Planning – Jon Steel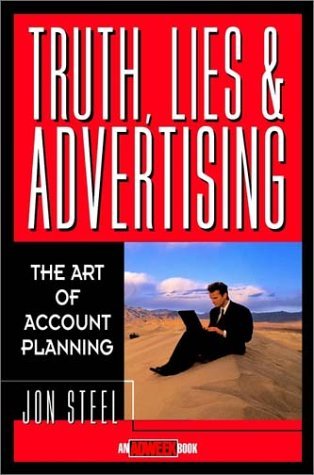 Okay then, it might seem like it is just for the account managers and executives, you are wrong! There is so much to be learned here in this book, and after all, good campaigns come from the whole agency and not just an account manager.
Purple Cow: Transform Your Business by Being Remarkable – Seth Godin
I absolutely love the way the main idea is put forth. Here it is – If you only see brown cows, a black and white cow will stand out. But if then you start seeing back and white cows, it will be the purple one that stands out. It's all about standing out and not blending in.
Lateral Thinking: Creativity Step by Step – Edward de Bono
Have you ever wondered how creativity works? Well you don't have to, because Edward Bono has given it a shot to explain it all. If you think for a living, you cannot miss this book.
I could go on and on about the other books that are out there in the market, but I would choose not to, because that will rob me off the opportunity to write a part 2. And trust me I need it for the next time I'm stuck on a topic.
Share Your Thoughts
comments