So time flew by, months passed and social media savvies moved from Facebook to instagramminng, whatsapping and Snapchatting. While Facebook still remains as one of the primary sources of entertainment for the youth, there are times when even social media brings to my mind the afore-stated age old saying. And I am sure it has happened to you too. If you feel that some people need to know when to refrain, read on.
Too much information
Some people just go on and on and on with their social media posts caring little about the length of it. Makes me wonder why put in so much effort on exhaustive content that…NO ONE READS.
Psycho-Political histrionics
Oh these rants! All those who are tired of the Hillary and Trump rants, raise your hands.
Useless Invites
Why people why? The world would instantly transform into a better place the moment some folks quit sending others game invites. Believe me friend…that is not the value your mom had talked about.
Random Tags
And then there are people who hate loneliness so much that they have to tag almost all people they know top their Facebook posts.
Grammatical errors
That moment that makes me thank God for the existence of the Grammar Nazis.
Selfie freaks
I believe some misinterpreted the "an apple a day" saying to "hundred selfies a day"
Hashtag loads
The picture says it all.
Show-offs and humble brags
Should I continue believing in humanity?
Group messages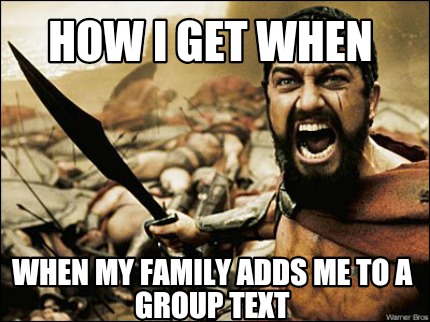 SOS! Cannot take it anymore.
Spoiler alerts
Dear God have mercy!
Share Your Thoughts
comments