True innovation is coming up with a product that the customer didn't even know they needed.
Click To Tweet
The above quote, sourced from startupquotes.startupvitamins.com, is a thought that drives the latest startup spree in India. Startups, these days, are hot in India and increasingly becoming a part of the mainstream economy. According to a research released by Nasscom, India is emerging as the fastest growing base for startups and ranks third worldwide.
A startup begins with an Idea and choosing the right process of transforming this idea into a product or service that creates value for the customers, is what pays. But what kind of products and services will create a value among the customers? An innovative product will. For something to be called innovative, it must satisfy a specific customer need and should be executable at an economical cost. And, it is not easy, especially with the raging competition out there. It involves deliberate application of imagination, information and initiative.
Following are a few startups that we must look out for in the coming time. These are full of innovation and revolution with products and services that set them apart from others:
Bolt Red Streak is the first ever 'smart' mobile-phone charger to be used on motorbikes, you heard that right! On your motorbike! It does not only charges your phone fast, but also tracks the entire ride, the distance covered, average speed and a lot more using a simple Bolt Riders App. Also, it has a detachable design that helps prevent theft and misuse.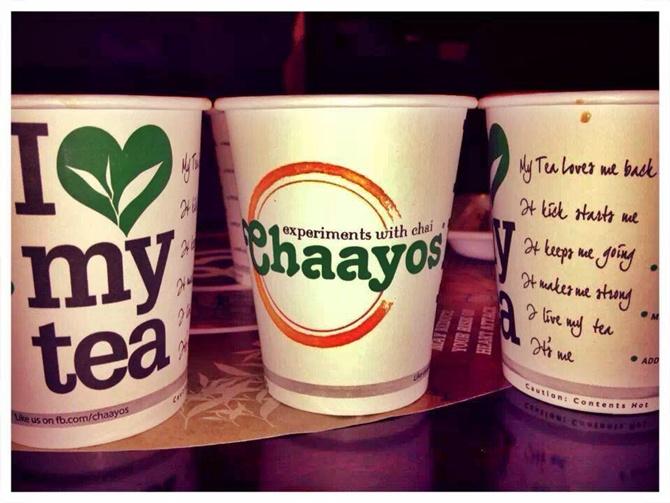 Chaayos revamp the contemporary concept of 'chai addas' and replaces it with a modern 'chai bar'. It offers over 25 varieties of tea, which are customizable in further 12,000 ways. Chaayos apart from having physical cafes also delivers Tea in Delhi and some NCR regions. It also has customized 'chai patti' packaging available for customers to prepare tea at home.
Wow! Momo (Food & Beverage)
Wow! Momo, as the name suggest, is a food chain serving large kinds of innovative momos and Tibetan cuisine in its dine-in centers, with delivery and take away format. They have a dessert momo as well, called the Chocolate Momo. Yumm!
A cash-back and coupons website, which promises to offer members up to 50% extra cash-back on their online shopping. CashKaro has tied up with more than 1000 websites, which provide benefits when shopped via CashKaro. The surprising part is, all Cash-backs can be chosen to be paid as real cash in their bank accounts!
UrbanClap is an app that helps you find the service providers for various activities that hold importance to you. You can find professionals for tasks done, may it be for decorating your home, getting candid wedding pictures clicked, getting your home repaired, plan a birthday party or simply get healthier.
Inshorts (Media & Content)
Inshorts is the perfect news app for the modern man. It offers curated stories in mere 60 words from across 10 different categories around politics, sports, business etc. And the app is extremely easy to use and access.
EduKart (Education Marketplace)
EduKart help students in choosing the right course to pursue and also help them in institution selection and the enrollment. It is a great platform facilitating the betterment of Indian education industry, by listing colleges and courses for the students. The portal is backed by a number of renowned investors including Yuvraj Singh.
Consure Medical (Medical Devices)
Consure develops and commercialize novel critical care devices for people who do not have access to subsidized healthcare. Qora Stool Management Kit is the startup's most popular technology and is a one of its kind, which can be used by a minimally trained or a family member without the help of a professional.
Share Your Thoughts
comments