With smartphones in the hands of over 300 million Indians, there are more opportunities of presenting information to users than ever! Marketers can engage their customers in endless virtual ways that keep them interacting with the real world.
So, what exactly is Augmented Reality?
Augmented reality is a method of overlaying graphic information onto the real world. This allows users to see virtual graphics and info, while they look at real things. It's not a recent thing at all and was coined about 25 years from now. AR, in other words, is an integration of pictures, animation and 3-dimentional effects into the user environment.
To get a general idea, consider Snapchat's lenses that let you take virtually enhanced selfies. Those soldiers in sci-fi movies who can see information on the inside of their visor is also a result of AR. The scope of use of AR is huge and while it has been changing the gaming scene since a while now, AR technology has now been adapted by many other industries to enhance user experience.
Augmented Reality software is created with the help of 3D programs like Metaio and is natively developed to work on camera-equipped devices such as smartphones, tablets and PCs. AR enabled apps then utilize GPS and AR marker data to position visuals in the precise direction and place.
Let's not get too much into the technicalities and see how your business can benefit from the use of this fanciful technology –
Of course, Marketing is a strong area that can make wondrous uses of Augmented Reality. Major motion pictures like Star Wars, Insurgent, Jurassic World, Marvel's The Avengers and some others have released enthralling AR experiences to generate interest and excitement among the audiences. It also helped them create a strong recollection associated with the brand.
Brands like the New York Times have been using AR to tell journalistic stories through 360 degree-view videos on their social handles. Using this, one can create highly interactive stories and bring the best out to make viewers understand events.
There can be several ways to integrate both VR and AR into education. So, instead of reading about red blood cells, students can virtually get into a human body and study the blood cells. This will typically be more effectively remembered than text.
AR has a lot of potential in the travel industry. By offering potential visitors a virtual tour of the location will enable travelers to make quick decisions like where they want to visit, or which hotel they want to book etc. The Marriott group of hotels facilitates virtual tours of their hotel rooms in different locations to convince travelers. There's another app by Google, called Wordlens. This, using AR tech, lets users aim their smartphone's camera at signs and automatically translate them to a chosen language.
People are already used to looking at pictures of a property before buying it. However, with AR, they can actually stand inside of the property and take a look around the house on their smartphones, without actually leaving their home or office. This could make dealing so easy for both the seller and the buyer.
Several car manufacturers have been using AR to provide buyers an experience of the car from their homes. Buyers no more need to drive up to the showroom and see the car. It allows you to walk around the car and even sit inside it to get a 360 view of what the physical experience would be.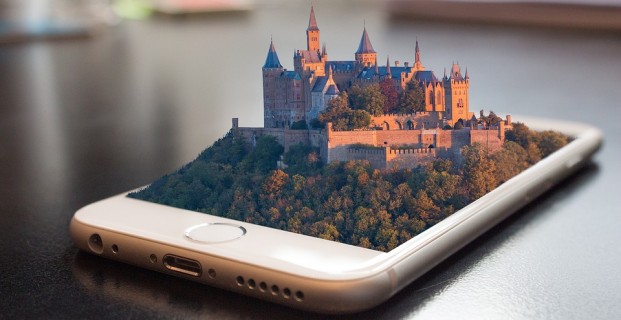 Augmented Reality is a chance for companies to turn fun into paying customers. When it's about AR, it's hard to not talk about Pokémon Go. Actually, Niantic (drawn-out of Google) has been into AR gaming since 2012, when it released Ingress.
The games eventually started including sponsored portals, such as store locations where players could go and collect special items in the game, using special passcodes. These sponsorships motivated gamers to play for special items, while the brands experienced increased foot traffic in their stores. In a similar way, brands can use AR apps to lure consumers into their stores.
For clothing, makeup and accessory companies, AR has some tried and tested ways to show customers what it will be like to use or wear their products in real. The possibilities are endless in the augmented reality world and more companies are embracing the ability to engage customers into their business, you should too.
Share Your Thoughts
comments