Many a blogs have gone to a state that we in simple terms like to call 'dead'. Now, the reason behind this demise might be your own mistakes, wherein you either tooted the wrong horn or your own. Another reason could be that you innocently decided to skip a day of posting because, well you wanted to, but then that day turned into a week and by the time you realized what was happening, months had already passed. Well, now you need to pass forth the blame game and the pointing fingers and realize that your blog is dead. You need to work on reviving that blog.
Daily soaps do it all the time (not that I watch them, but I've read enough of the internet to know this happens). Writers kill of a popular character for the interest factor, and for another interest factor, the character comes to life. Athletes come out of retirement, old bands hold reunions, and blogs too come back to life.
First try to analyze why your blog died, avoid the blaming everyone part and get to the "what stopped working" or "what never worked" part. Your reasons could vary, but a few reasons behind the death (or murder) could be:
It wasn't a priority, lack of interest
Running out of ideas, lack of knowledge
There was no long term strategy, lack of money, lack of definition
There just wasn't enough time
Fixing the mess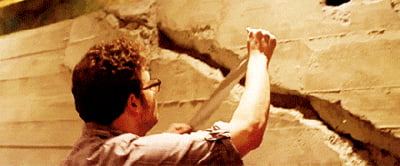 If you know what was wrong, decide on how to fix it. Afterwards, you also need to give your blog a checkup
Clean up all the spam, update the CMS, look for and fix any broken links, plugins, pages, etc.
Evaluate the design of the blog. The time spent away from it will help you get a better perspective of whether it is appealing or not. If not, perhaps your blog needs a facelift.
Check you resource status, see how you can provide more value for your readers.
What about the platform? Did you begin with a "free ads all over" platform? Do you need to develop a better blog platform?
These are rather like the basics of blog clean up. It's like buying a second hand car and getting it fixed up before you can use it.
The Changes
You obviously need to make some changes in your blog, but be careful about what you are doing. Perform a content audit; check the rankings of your blog to see which posts still get a little traffic. Remember that you should not delete any old posts as people still might be looking for them. Removing them will lead to a lot of 404 errors and angry readers. Instead, update any unsatisfactory content. Add some new images, links, references, you know the drill.
Regularity: Keep blogging regularly, and remember that quantity does not always equate quality. Post at least 2 or 3 blogs in a week, but remember that you do not have to over exert yourself, otherwise before you know it, you will be back to where you began from.
Promotions: Writing a blog is not enough anymore. Work on the promotions, share your work on social networks, make a page on Facebook, or keep tweeting. Also, list your keywords that count and set up a Google Alert. As Google tells you about similar blogs, visit the, comment, build a relationship. Do the work!
What's New: Create some newer sections in your blog; add the interest factor (without having to kill people or blogs). Share your revival story and tell people how you would be doing better this time around.
The excitement: Remember when you began your blog? Remember the excitement? When you work towards reviving your blog, also work towards reviving your old fervor.
Recovering the blog might have been hard, but keeping it alive takes constant attention and care. Make sure you don't let your blog die all over again.
Share Your Thoughts
comments