We live in an era which is richly technology fed and where social media has become the center of not just our personal and public lives but interests and businesses as well. We frequently get to hear about smart inventions and technological advancements which had otherwise been unimaginable, and these actually makes us reconsider if sky is the limit anymore. The rule that applies here is solely that of the survival of the fittest. And so to prove its mettle a new warrior has made its robust entry into the marketing arena. Any guesses?
The name is Allo…Google Allo!
Ok though it was me making lame attempts to resonate the "Bond" effect, yet let's check out if Allo comes packed with mesmerizing qualities as well.
What is Allo?
On 21st May 2016, Google heralded the arrival of its new application – Allo in the annual Google I/O meet. Google Allo in general terms is a messaging app with features like chats, voice messaging, media sharing and so on, like its contemporaries- Whatsapp and Facebook messenger and yet more. This app is available for both android and iOS users. No biasing!
What it's not?
I solemnly agree that the credit for quite a good portion of our knowledge goes to our dear Google Chacha, but this advanced app or Allo is not focused on learning. It is more on the interactive side and does not cater directly to our inquiries. However, though it is not strictly informational yet it does provide us with links and previews of what may seem relevant to the ongoing conversation.
What's new?
As promised, Google did pack its latest app with exciting aspects that put Allo miles ahead from a plethora of messaging apps like Line, WeChat, Telegram and the like.
Google Assistant –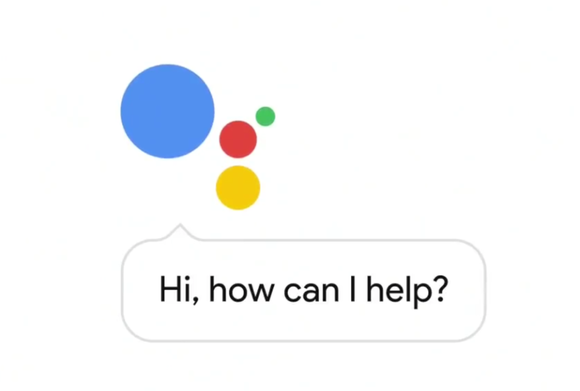 The first and the best of all its features that sets Allo apart from its contemporaries is that it comes with an Inbuilt Google Assistant. Google assistant is an AI-powered boat which functions as the user support performing simple and recurring tasks, for instance sharing jokes, poems, quotes or videos. Whether you want to check for tickets at your nearest theater or book flights or want to order dinner and do not know the closest eatery, let Google Assistant help you. Enjoy royalty with your swift personal butler at Allo.
Automatic Responses –
When you chat with a friend, Allo also provides automated suggestions for fitting replies for you to choose and tap on and hence saves effort. The quick suggestions or smart replies customarily consist of sentences, phrases, words and smileys. * Really smart*
Incognito Mode –
One technical difficulty that the privacy-seeking folks might get concerned about when using Allo is the lack of encryption for all its chats. However, like all smartpants Allo does come backed up and this time with its Incognito mode. So for such chats that run the risk of being ill-used, like that of bank accounts or business transactions, the user can choose to go incognito, which come with end-to-end encryption. This mode has a time limit ranging from 5s to forever.
Loads of Stickers –
Besides the usual set of emoticons like that in Whatsapp, Allo comes with an amusing range of simple to animated stickers. By clicking on the + sign in the lower left end of a chat, the user can add stickers and enliven any conversation. A person also gets to download stickers and add them to one's cart. Now that's cool!
Whisper or Shout with Allo –
To all those who have faced the aftermath of misinterpretation of text messages or hate having to use italics or bold letters when meaning to emphasize something, chillax for Allo is here. This dude of an app let's its users increase or decrease the size of the texts by pressing on the send sign and dragging the text upward or downward respectively. And these activities even have cool names. Spread the news, quick whether you – SHOUT or WHISPER!!!
Will it replace Whatsapp?
Where Facebook is toiling towards incorporating bots with messenger, Google went on to introduce its new messaging app, Google Allo. And that is indeed a bold step made in this direction, when Whatsapp and Facebook messenger already own the market. Whether or not it will take over its contemporaries has been the question that is boggling the minds of all tech addicts and experts alike, since the day Allo got announced. While Allo does seem like the future of messaging, the fact that Whatsapp has a vast unique user base cannot be overlooked. So even though I am rooting for Allo to be the next king of the messaging world, it may not happen so soon.
Well a probable replacement or not, Allo is definitely a cool and captivating app, especially due to changes like the use of natural language, and smart additions like that of its bot, which make it even more fun by rendering it conversational. All the more reasons to keep to one's phone and escape unwanted awkward conversations outside.
Catch you later, I have a butler to run errands through. 
Share Your Thoughts
comments