Does Chewbacca lady sound like something familiar? Yes, you've heard this before! It is the name given to the lady who's been laughing her way to stardom on Facebook with a whopping 150 million people laughing with her. Her random unboxing became the most watched FB video. But wait, there's more to this story, the marketer in you will love it. So, she had mentioned "Kohl's" in her video. Kohl's is the name of the store where she had bought the mask. And this little mention turned out to be a jackpot for the store and the mask was sold out at all their outlets across America. Now, they could have chosen to relax back and enjoy the splendor. However, Kohl decided to seize the moment by gifting Candace Payne (the Chewbacca lady) a heap of merchandise and gift cards. They made a complete video of the rejoiced family receiving their Star Wars presents and of course, that has gone viral too. This case is the right example of real time marketing, which worked beautifully for the brand, Kohl's.
We've seen such incidents happening on the internet in the past too. Social media is a unique platform as it presents brands with literally just moments to fame. If marketers understand what's right, what's not, they can utilize these micro-moments to create instant connect with their audiences.
There's another perfect example of 'making hay while the sun shines' closer home. Remember, the internet recently went crazy about Aishwarya Rai, the L'Oréal brand ambassador, wearing the purple lipstick at Cannes. Though, it had mixed reviews, the make-up brand found its spotlight in that moment. Fashion bloggers uploaded videos on how to get it right, blogs reviewing the lip colour etc. Following which, AIB also came up with fun memes. But finally, Amul changed the game, creating a social buzz by featuring the 'purple lipstick' in an advertisement.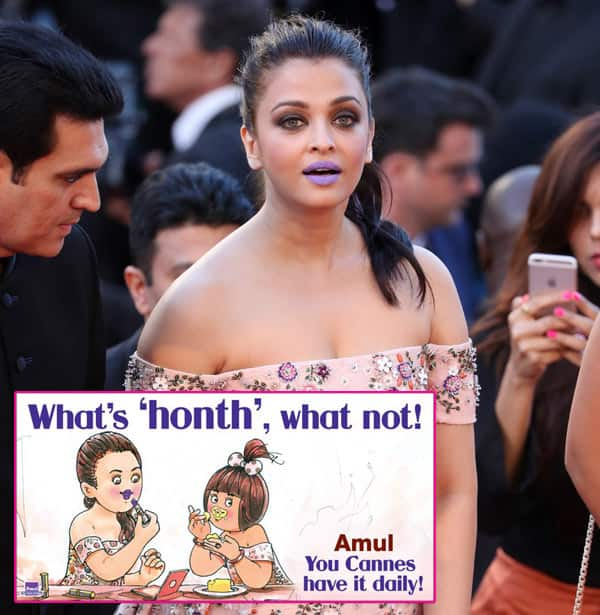 There are few brands that took the wrong decisions at the wrong time and went overboard with punks, turning the situation against them. For instance, Lenskart tweeted a promotion linked to the heart-breaking earthquake which took many lives. This resulted to a twitter outrage among the masses and Lenskart had to apologize and take down the promotion later. Something similar happened when many brands in the United States rushed to pay tributes to the legendry musician, Prince, and then shortly had to take down their respective posts reacting to the consumer backlash. The real struggle is not capturing the moment but thinking through it. So, think, think well before you act and I bet, you can seize the moment in every right sense.
Share Your Thoughts
comments