Unless you got tired of a materialistic life and took refuge under a rock or something, you must have definitely heard about big data, and all of its benefits in digital marketing. A concept that is widely discussed but not so widely understood, we have for you the basic handbook for explaining this new vexing term and technology. Let's get the basic definition out of the way first. Wikipedia says that
"Big data is a broad term for data sets so large or complex that traditional data processing applications are inadequate. Challenges include analysis, capture, data curation, search, sharing, storage, transfer, visualization, querying, and information privacy."
There, that sounds simple enough, but just to clear any misunderstanding that might remain, big data is data and it is big (in terms of volume). No way can you go any simpler than that.
Understanding the basics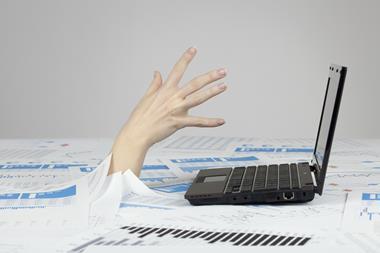 Now, to get back to the technicalities and the basics of this Big Data, it is important to understand that neither is big data a single technology, nor is it a shortlist of vendors and target audience groups. It is more like a loose collection of techniques and tools that is constantly evolving. When it comes to the practical applications, big data can actually be divided into three categories:
Storage
Traditionally, the storage of data has involved relational databases which are basically structured tables. There are tables after tables and everything is connected, in a carefully defined way of course. But now that there is big data, it strains this approach because, as mentioned, there is just too much data to fit into these enterprise databases. Big data also requires faster processing and analysis, and that is the reason why big data storage differs significantly from the traditional relational databases. This data has neither been mapped, and nor is it contained to traditional structures. In fact, by not being contained to such structures, the data is available much more rapidly.
Processing
Big data now needs to be collected and then moved into its very special storage in an organized way. Big data is distributed across a number of different hardware locations and that cannot be done in any predefined format. That is why big data requires its own approaches to processing, one of which is batch processing.
Analytics
Source
Now, analytics is actually the main and most important part of big data. Regardless of how much importance big data carries, a lot of people still are not using the specialized big data tools that are available in the market. Big data analytics can actually help companies find patterns within the large amounts of data, thereby making for better audience targeting and also making it possible for companies to practice specialized and targeted marketing.
Change has always taken time; it gradually moves from the onset to the implementation. Big data is one such aspect, an adolescent yet volatile one, presenting businesses with the opportunity to understand how exactly digital marketing is helping their cause.
Share Your Thoughts
comments