How many times have you switched on your TV, when you randomly wanted to see a movie? Almost never, right? You would have rather preferred watching it online, on YouTube obviously. Today at least 6 out of 10 people prefer online content, people are busy but their love for videos has not lessened, which has resulted in TV watching going down and online videos watching to go up. A study suggests that by 2025, half of the viewers under the age of 32 will not subscribe to a pay-tv service. In fact, even brand marketers and advertisers who used to leverage Television to reach their target audiences, have switched to the convergent platform. According to YouTube Statistics of 2015, more than 400 hours of video is uploaded to the site per minute and 1,300,000,000 people are online on YouTube every single day. If we go by the predictions by industry experts, 80% of all internet traffic by 2019 will be because of videos, which is 64% higher than 2014. Looking at the stats, there is no doubt regarding 2016 being the year of video marketing and it is time to incorporate audio-visual content into your campaigns if you are not already doing it.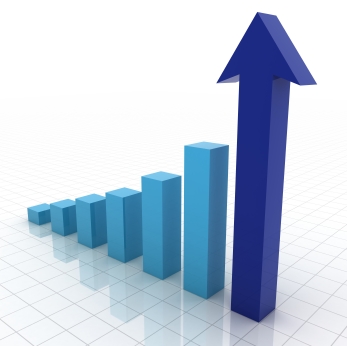 Exponential Growth of Online Videos
Didn't you notice how recently everything, be it a movie promo, an advertisement, a product's first look, an important news piece, has been launched online before anywhere else. In fact, TV programs has been promoting and uploading videos online. Believe it or not, 2016 is the year of audio visual content and in order to expand your business, effectively reach to you target group and make money, online videos will unwittingly be 'the' tool in the coming years.
More Money from Brands for Online Videos
Well, no video marketing will fetch you zero profits. Therefore, brands are willingly investing more in online video content, which in turn gets more sponsorship and more revenue. As per the AOL's sixth annual State of the Video Industry report, marketers are reformulating their traditional advertising budgets, during which TV budget growth is stagnant, but the online video advertising budget is growing manifolds. Also, as per the survey, spending on digital video ads saw a jump of 42% and they are expected to keep increase in 2016. This concludes that there is more money going out which makes it a great opportunity to make money.
Online Videos on Multiple Platforms
Not taking advantage of internet's convergence is the stupidest thing to be done! With 8 billion video views on Facebook, around 100 million users on Snapchat and a great deal of users on twitter every day, opportunities are immense. If you are posting online videos then you should try marketing them on different platforms that support videos, among the hundreds that are available. You'll see how the number of views runs high up.
Live Stream Storytelling through Videos
Social media is also evolving with time. Social platforms like Periscope and Meerkat that allow 'Live Streaming' are the in trend social mediums since the last year, having more than 10 million users. These are great for real-time storytelling and can be used to do live streaming of product launches, interviews, presentations, auditions and much other content to followers on these platforms. Alternatives to these are other platforms like Facebook live and YouTube live which can take live streaming to a whole new level.
Optimize Video Content for Mobile Phones
With the combination of cheap bandwidth, lesser available time and obviously the growth of smartphones, mobile views on online videos are going up, way up. In 2015, YouTube stats showed a 46% increase in views on mobile phones and a whopping 90% growth in tablet views year-over-year. Optimizing videos for mobile devices require maintaining a balance between high-quality video streams and uploads.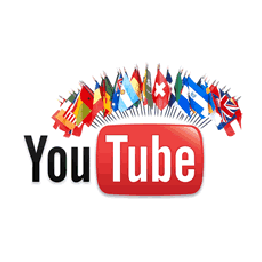 Think Global When it comes to YouTube Videos
A video in your native tongue is sure more enjoyable, but to cater to wider audiences like on digital media, you have to have videos in a universally understood language. For this, even YouTube provides translated caption facility and guess what, it supports more than 300 languages! Besides this, it is also important to deliver videos that are relevant, entertaining or at least informative. If possible, integrate them all together for a great video that would hit a thousand likes and hundreds of subscribers in no time.
Share Your Thoughts
comments