So you wrote a new blog again. You did your research thoroughly, wrote an informative piece with immense focus, and even placed the keywords diligently without making them seem stuffed. BUT, the blog is still not getting the traffic you wanted or, rather, expected it to. And you must be thinking, "what am I doing wrong?" Surely, you are doing something wrong, that is quite clear. The first step towards correcting a mistake is to accept that there is a mistake. And now that you know that there is mistake, it's time to go Bryan Mills from 'Taken' on it.
"I don't know what you are. I don't know what you want. What I have is a very particular set of skills; skills that I have acquired over a very long career. Skills that make me a nightmare for mistakes like you. I will find you and I will correct you."
So, let's have a look the mistakes that a writer, or a blogger often makes while writing a blog:
Grammatical Mistakes, Spelling Errors, Syntax errors, etc.
If the very first sentence of your blog goes, 'They're used to be time when …' then you can be pretty sure that you are going to shoo away plenty of readers from your blog. Grammatical mistakes like these immediately discourage a lot of people from continuing to read a blog. The mistake is in the first word itself, and there is an article missing. You have two mistakes in mere 6 words. Imagine reading a 400-word blog full of this. If you can't stand it, neither can your audience. So, before publishing the blog, make sure that it is grammatically correct, there are no typographical errors and all of the sentences make perfect sense. Be sure of this before publishing the blog. If you don't, then you know what's worse than not getting traffic? Readers, however small the number is, pointing out your mistakes.
Disguising unprofessionalism as Quirkiness
This is the era where people love sassy and quirky write-ups. The reason why Twitter accounts of several companies are good and get so much attraction is because they are witty and people love reading that. However, what these companies definitely are not, are unprofessional. I'm sure you must read a blog every now and then which is perhaps trying too hard to be witty… and it just isn't coming out. It's almost like watching Taher Shah. He thinks he is writing an emotional and soulful song, but that's not why people listen to it. Your blog should always serve the purpose you intend it to. And just because a blog is quirky, it does not mean it cannot be informative at all. There are several blogs which are informative as well as quirky. In a blog, your quirkiness should be a tool to convey the message you want to convey, it should not be just a series of jokes.
Being unsure of What You're Writing
Before beginning to write any blog, you must know what you're writing about. And that should be explicit in the blog title itself. Know what you're writing and be confident in your tone about it. If you use terms like somewhat, kind of, sort of, etc., then these words will weaken your message. These words are weak qualifiers and they bring down the credibility of the blog. Each fact, statistic, number, that you mention in your blog, you have to be confident that you're not wrong. If you are not confident about what you've written, then you can safely assume that your reader will not be, as well. And if the reader is not sure whether or not they will get something out of the blog, why would they continue reading it? If you want your blog to be credible, mention the sources from where you've pulled the numbers, or facts. This way the reader can corroborate the information on their end.
Write Sentences that Go On and On and On and On and On and… on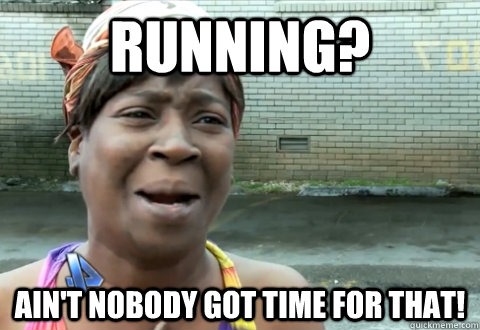 The last thing you would want to do after thoroughly researching and spending a lot of time in writing an informative blog is to write run-on sentences, and these sentences, if you try to read them from a reader's perspective, do nothing but try to pack too much information in one go which makes it hard for the reader to comprehend because that is not what the reader is used to.
Are you wondering what the point of the abovementioned sentence was? Did you read the sentence more than one time to understand what was being said? That's your reader scratching their head as well. This sentence was 73 words long, and it practically reveals nothing. It just doesn't seem to end. So, keep your sentences short and easily understandable. Don't start a sentence and then run with it until you're short of breath. Take breaks, and give your reader a break as well.
As much as keywords are important when writing a blog, so are the tags when you are done writing it. Tags are the labels attached to a blog. These are common words that people might use in their search boxes. And this will lead them to your blog. So, use appropriate tags. Do not write tags like Virushka Wedding when your blog is about a new phone by Motorola and its features. Tags always have to be related to the blog.
A blog's tone is set not only by the verbiage used but also by the images used in the feature image, and the body of the blog. Your images, however quirky or formal they are, should always have the same tone as the blog. If the reader visits your blog and hurriedly scrolls down, they should get the idea by the images what the tone of the blog is. If the reader has an idea of what they are about to read, then they are more likely to read it. Just as you should be sure of what you're writing, a reader should know in advance what kind of information they'll get from the blog and how it will be conveyed to them. So, do not rely solely on texts and words, use images as well. Play it around with a variety of images to make the blog easy to read.
Keep the Sub-Headers Count in Odd Number
This is a general suggestion rather than a tip to correct a mistake. It has been observed that the blogs which have an odd number in their reasons, factors, tips, etc. are more likely to be clicked and visited than blogs with even number of sub-headers. There isn't a hard-and-fast rule about this, but something that has been observed. Blogs with odd number of sub-headers tend to attract more visitors.
However, just because an odd number in the blog's title is visually appealing enough for a reader to visit it, it does not mean that the reader will stay. If you use it just as a click-bait, then that will become obvious and will subsequently discourage your reader from staying on the blog. This means that you will have visitors, but you will not have many conversions. So, it is advisable to keep the sub-header count to an odd number, but do not make it a rule to stick to it. Your priority should be correcting the other 6 six mistakes.
If you ask me, correcting these mistakes and publishing good content over a period of time will fetch you results. You have to give to the audience what they need. Once they realize that you have something new to offer which others don't, they are more likely to reach out to you than anybody else.
Share Your Thoughts
comments