It can be quite exhausting to come up with blog ideas when you have to post blogs regularly on your website. Also keeping with the popular belief of posting fresh and unique content every time you post, it becomes an impossible task even for the most versatile bloggers. Get over hunting for ideas, and try becoming a genius at content repurposing.
Repurposing a content piece that didn't perform well is useless. So take heed to your analytics and hunt down the content that boomed the most on your website. An old viral piece will be your best candidate for content repurposing! Find the best performing content piece, while ensuring it is something interesting and go ahead repurposing it.
Content repurposing not only gives you a breather when you run out of ideas, but it also allows you to get more creative. To summarize, content repurposing can be a very innovate way to make the most of your great content creation efforts.
Stem out new blogs and articles
We have all heard the age old saying, "Old is Gold", the same can hold true for content. High-quality content that performed well is actually like gold that holds value for years to come, and can give birth to more high-quality content.
One of the best examples of creating more content out of your existing content is converting a listicle-based text into individual pieces of content, like a blog or an article.
Create a presentation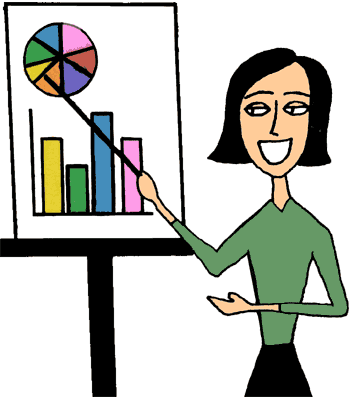 An interesting way of recycling your old content is creating a presentation out of the interesting statistics and any meaningful information. Present your star content in the form of slides, and offer interesting recap of your original content. You can share these slides to a social site like SlideShare and grab more eyeballs! 
Build an infographic
Infographic is a fun way of conveying your message. It offers a complete summary of the content of your post in a visual outline. Infographics are a great way to present the main points of your blog or article if it has a lot of data in it. 
 Craft out a Pinterest instructographic
An instructographic is close to being an infographic but a little different. The word itself can be broken as instructions and graphics, so clearly it is graphics wrapped up with some how-to-do messages. So if you got some evergreen how-to blogs or articles, head to Pinterest to get famous. 
Podcast
Podcasts are recorded shows, which are easy to listen to while on the go. Podcasts are good to listen to in the background while doing something else. Enough grabbing the eyeballs, convert your viral piece into a podcast to make it reach the ears as well!
Expand old posts
Recycling old posts with an addition here and there can lead to creation of a whole new piece that conveys something totally different than the mother post. Try expanding the oldies to make it tuned to the current hot topics.
Bottom-line
Each time you repurpose your popular content, you offer it in a different packaging so it can be digested differently than the last version. Numerous content pieces can come out from just one main idea, and each piece has the potential to cater to a different audience. The way of recycling content can save your time and efforts, and also help you get over the roadblock of finding a topic to write on.
Share Your Thoughts
comments