The World Wide Web is bustling with blogs. Every day new blogs are added to the internet, some get audience while some bite the dust.
If you've been wondering what is it that's stopping your blog from hitting the right spots on your reader's minds, but have yet not found an answer to that then maybe I can help you!
Enough has been said about what are the things that a blog needs to stay in the limelight. Here I have some things that can be unhealthy for your blog and can be actually the reason your blog is not getting the attention you are expecting it to.
So here are 5 things your blog should definitely do without to stand the best among the rest…
Confusing Headlines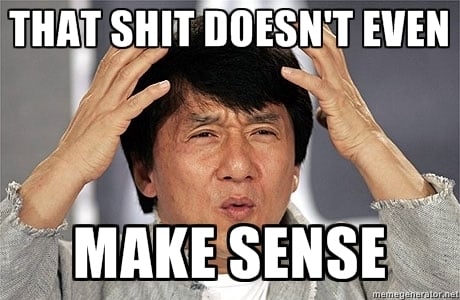 You must have heard the famous saying "First impression is the last impression". Headline is the first impression of your blog, if it is confusing no one would waste time reading it. One thing to understand here is that this headline won't just serve the purpose of blog nomenclature but it will also feature in the search engine results, feed readers, and subject lines.
Loud or Ugly Background
Nothing is more annoying than a webpage that's either too loud or too ugly or too confusing to look at. Anything that's not pleasing and presentable for the eye to consume can be a big turn-off factor for your blog.
No Sharing Buttons

Not promoting your blog on the social media platforms is a crime. Blog promotion on social media platforms is something that's really healthy for a blog and it in turn helps the blog to get more audience. Add social sharing buttons at the end of every post so that readers find it easy to share.
Reader Interaction Is Bare Minimum
Each and every blog post should be followed by a 'comments' bubble at the end of the page. Your readers can leave their comments about the blog here. And this is where you can interact with your readers. Interaction with readers is necessary for building an audience for your blog.
Not Linking With Your Older Posts
Just because one of your blog posts has become old doesn't mean that you cannot bring it back into fame. Try to link your new posts to the valuable older posts and give the older posts a new life.
That's it! Hope you do not do any of these with your blog posts.
Share Your Thoughts
comments